Holdin' Out for a Hero launched on August 29, 2009 with one simple objective: to promote public awareness of Spina Bifida, and to encourage celebrities, public officials, companies and non-profit organizations to adopt Spina Bifida as one of their causes.
To that end, since I became introduced to the realms of blogging and social media, I've made every effort to attend local and national conferences that relate to the goals of Holdin' Out and that can help me promote this cause.
For the past five years, I've attended journalism and blogger conferences/conventions in order to connect with like-minded people who see the power in using different forms of media to share information. I did it all on my own dime, and on my parents' income– until now.
If I am to continue spreading awareness of Spina Bifida at these highly-attended events, I will need all the financial support I can get from companies, organizations, and individual sponsors. And who better to turn to for support than the amazing people who are already following Holdin' Out for a Hero?
Once I'm at a conference, I'll be able to share literature (business cards, flyers, etc.) about Holdin' Out with people who I meet, including the exhibitors I talk to. I always make sure to include key facts and statistics about Spina Bifida in all the "pitches" I make to individuals and companies.
I hope that you will consider donating whatever amount you are able to afford in an effort to allow me to continue this very necessary work. I assure you all that, no matter how much time and money I've already spent on this, it has truly been a labor of LOVE.
Feel free to check out some of the conferences I'd like to attend in the near future, by clicking the different icons below: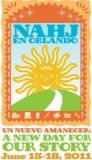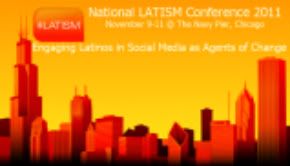 Thank you all SO MUCH for taking time out of your daily routines to keep up-to-date with this initiative! You are each a vital member of the Holdin' Out family.
With much appreciation,
–Laurita